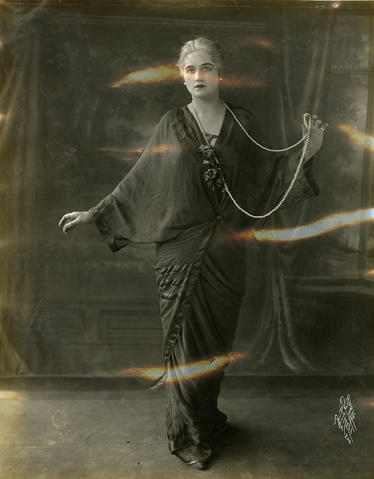 About SPARC Connect
Welcome to SPARC Connect, the online database that allows researchers to search the archives stewarded by Special Collections & College Archives (SPARC), a part of the Fashion Institute of Technology's Gladys Marcus Library. SPARC Connect is essentially a catalog of what SPARC holds in its collection. To view materials in SPARC Connect, please see below.
SPARC is a rich resource for the fashion industry and scholars of design history, including FIT's own fashion-centric graduate and undergraduate programs. The more than 3,200 titles housed in Special Collections have been vetted for their rarity or importance in the fields of fashion, textile, costume, and interior design. The collection includes 6,000 linear feet of books, periodicals, oral histories and designer scrapbooks as well as over 400 unique manuscript collections that contain more 500,000 works on paper, many of which are original designer sketches. The manuscript collections are especially strong in their documentation of American fashion design from the late nineteenth century through the 1970s, Broadway and Hollywood costume design and the history of New York City's own Seventh Avenue garment district.
Viewing SPARC Material
Most of the materials listed in SPARC Connect are available for viewing by appointment only in SPARC's reading room at the Fashion Institute of Technology. SPARC faculty and staff are happy to host your visit. You can find more information along with our most current research hours on the SPARC website.
Where material is available online, individual records will provide links.
To make an appointment, or if you have any questions, please write to fitlibsparc@fitnyc.edu or call (212) 217-4385.
Image: Lucile, Ltd. records, 1910-1925, model photograph, Gladys Marcus Library Special Collections & College Archives, Fashion Institute of Technology, New York, NY. Fall, 1915.